It's often said that humans are social creatures, especially when it comes to our health and sense of wellbeing. Studies have shown people with satisfying relationships are less likely to have health problems. They also tend to live longer, happier lives.
For people suffering from dementia, social interaction can be challenging, yet its importance remains the same. That's why it can be important to take a moment to learn more about how to encourage social interaction for a person with dementia, and what you can do to help.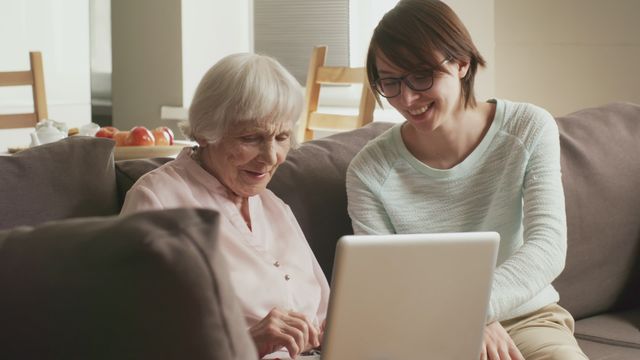 Reasons to Socialize
Part of the reason why is because socializing can be a great form of mental exercise. And mental stimulation has been shown to do everything from helping to reduce your blood pressure to alleviating pain from arthritis. But that means in order to get those benefits, you have to be an active and engaged participant in social activity. That might mean getting lunch with a friend, taking an exercise class, and so forth.
Likewise, research has found that as little as one hour of social interaction per week can create significant improvements in a person's quality of life. Because even that modest level of social interaction can help break the cycle of isolation and depression that causes so many health problems.
In fact, social interaction and exercise are believed to improve blood flow in the brain and help in the creation of new synapses. One result is that people with a large social network are more than a quarter less likely to develop dementia than someone with few friends and acquaintances.